Financial Arrangements

---
Our success in helping you with your dental needs is dependent on good communication. Before we begin any dental care, we want you to understand why it is necessary and how much it will cost. Our treatment coordinator will be glad to assist you with financial arrangements. In order to continue to provide the best care at reasonable fees, we have three financial plans available:

1. Private Payment - cash or check payment made in full at time of treatment.

2. Credit Cards - Mastercard, Visa and American Express. This allows you to use your current credit line.

3. Care Credit - INTEREST-FREE and LOW INTEREST lines of credit allow you to complete your dental treatment right away, yet pay for it conveniently, in low monthly payments. You can get preapproved, instantly, by visiting www.CareCredit.com

(If you are interested in Care Credit, please visit https://www.carecredit.com/go/622BCB/ or click Apply Now below for an application. Approval can be made within minutes after submitting the completed application.)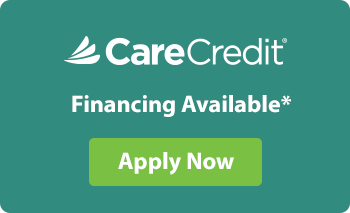 Insurance

Dental insurance is a welcome employment benefit for many of our patients. Our practice is always happy to help you maximize your dental benefits, and as a convenience, we will submit your claim to your primary insurance company. Please understand, however, that no program will cover all dental treatments. Each plan is unique and the benefits provided are those purchased by your employer. We have no involvement other than assisting you in the processing of your claim.

We accept many indemnity and PPO plans. But, we do not participate in HMO plans.

We ask that you pay your required co-pay and/or balance of your portion at time of treatment.

If you have any further questions, do not hesitate to call us. ​